Picture the bank runs of the Depression. Financial institutions could accommodate the small number of nervous customers wanting to withdraw their savings and close their accounts, at first. As the number of withdrawals increased and panic set in, cash reserves rapidly dwindled until one by one the banks were shuttered.
Picture immigrants in Northern Africa hoping to make their way to Europe, piling on precarious crafts never meant for such numbers, and never getting to their destination as their overpopulated boats went under in the Mediterranean.
Picture any kind of stampede and you'll have an apt image of the current opioid litigation epidemic. More and more would-be passengers are trying to board the mass-tort gravy train and the ones already on board don't like the sight of the latecomers, because they're fearful that the engine won't be able to handle the additional weight and will break down and leave them all with nothing.
You can feel sorry for those who lost their lives in the sea or their life savings in the bank run, but the vultures and hyenas circling the opioid manufacturers and distributors, hoping to feast on their carcasses, do not arouse much sympathy. In fact, you might look forward to them getting the just rewards of greed and selfishness.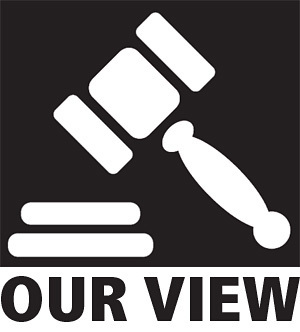 At a recent conference in San Francisco, a pack of plaintiff lawyers fretted over how difficult it will be to satisfy all the stakeholders and still make a killing for themselves as contingency-fee counsel for counties and towns.
The problem is, they're already competing with state attorneys general for a piece of a finite pie, and now the federal government is maneuvering to get in on the action – ostensibly with the hope of recovering billions of dollars in Medicare and Medicaid expenditures associated with opiate addiction.
Plaintiff attorneys who attended the San Francisco conference might prefer to shaft the state and federal governments and keep the lion's share for themselves and their municipal clients, but they know that's unlikely.
Maybe another bunch of lawsuits on who has first dibs to the tribute would be helpful?