House Bill 4009, capping the amount of settlement funds that the state Attorney General's office can keep in its consumer protection fund, passed both houses of the Legislature by overwhelming margins, but was vetoed by Gov. Jim Justice.
In his veto statement, Justice said the proposed legislation would have required that funds or assets recovered through legal action be deposited in the General Revenue Fund and dispersed "only through a legislative appropriation, which would significantly delay any implementation of correcting the problem or redress of the damages."
While affirming the need "to disallow unfettered use of an office holder's discretionary settlement funds," Justice said the bill did not "take into consideration the practical effect on an agency when actual monetary damages are incurred because of a breach of contract."
Under such a circumstance, "the state agency may have to bring an action against the contractor for the damages [and] hire another contractor to repair the damages and complete the work, causing the agency to incur substantial additional damages."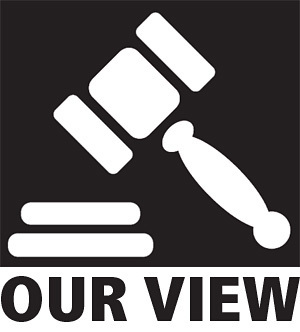 Whatever losses that agency might recover in a suit against the original contractor would be deposited to the General Fund and returned to the agency only "if the Legislature chose to re-appropriate."
Justice also said the bill's failure to provide for recovery of administrative costs "could discourage state agencies from bringing lawsuits."
Members of the majority who passed the bill vetoed by Justice argued that spending decisions are the prerogative of the legislature, not the executive branch. However, abuses of officeholder's discretionary funds routinely were ignored during the 20-year reign of Patrick Morrisey's predecessor.
The current obsession with spending authority may seem gratuitous now that we have a different AG, but the guidelines proposed were most definitely needed in the past – and may be needed in the future after Morrisey moves on and someone more in the mold of Darrell McGraw assumes the position.
The legislature should draft a bill that addresses the legitimate concerns of our current governor and attorney general.
4/3/18