It's one thing for state and local governments to sue oil, gas, and coal companies, alleging that their fossil fuels contribute to some nebulous hazard called "global warming" or "climate change" (or "weird weather") that creates some supposed damage that governments must expend public funds to rectify.
That's all hunky-dory, supposedly, because state and local governments are always on the lookout for new sources of revenue not dependent on voter approval.
But what if one of those state or local entities realizes that it's not the production of such fuels, but the use of them that creates the alleged hazard, and that the blame really lies with public utilities that are regulated by – other government entities?
Oh, that would be bad. Then, the trough-feeders might turn on each other and ruin everything for the plaintiffs bar.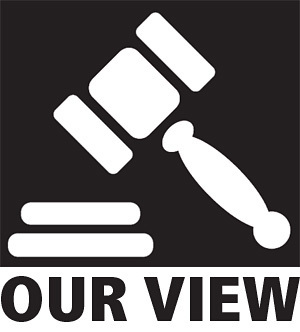 "Plaintiffs' theory of liability [for climate change] involves nothing more specific than promoting the use of fossil fuels," warn Colorado Attorney General Cynthia Coffman and 14 colleagues in an amicus brief filed last week in response to litigation in California.
Coffman's objections would also apply, presumably, to a similar public nuisance lawsuit initiated last week by local officials in her own state.
"As utility owners, power plant operators, and generally significant users of fossil fuels (through facilities, vehicle fleets, and highway construction, among other functions), States and their political subdivisions themselves may be future defendants in similar actions."
Oh no, we don't want that! That would be bad! We might get hoisted on our own petards!
Coffman and peers argue that "the questions of global climate change and its effects – and the proper balance of regulatory and commercial activity – are political questions not suited for resolution by any court."
"Indeed, such judicial resolution would trample Congress' carefully calibrated process of cooperative federalism where States work in tandem with EPA to administer the federal Clean Air Act."
We couldn't agree more and hope Coffman, et al. will join us in calling for a moratorium on climate-change lawsuits.