HUNTINGTON – Recetntly appointed U.S. Attorney for the Southern District of West Virginia Mike Stuart will be the keynote speaker at the annual Huntington Regional Chamber of Commerce dinner May 22.
The dinner is scheduled from 5 p.m. to 8 p.m. at the Big Sandy Superstore Arena, which is located at 1 Center Plaza in Huntington,
The role of U.S. attorney is to prosecute criminal cases brought by the federal government or to defend in civil cases where the U.S. is a party, also to collect debts owed to the federal government when administrative agencies can't do so.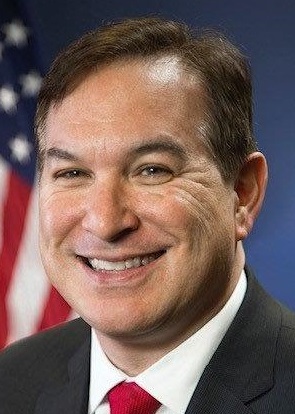 Stuart
Appointed by President Donald Trump, Stuart took over in January replacing Carol Casto, who had been appointed to the post after Booth Goodwin resigned in 2015 to run for governor.
Stuart, who had little government experience before taking the U.S. attorney post, said his first few months in office had been a blur of activity.
"This is not a job for which I aspired or which I ever expected to serve," he told The West Virginia Record. "I'm not someone who spent a lifetime working for government I spent my life in the private sector. My dad and granddads were coal miners. I was blessed with awesome parents who taught me to work hard and I paid my own way through college. I've worked at every job under the sun from flipping burgers to cleaning stalls at a horse farm, delivering newspapers and waiting tables."
Stuart studied at West Virginia University and earned a J.D. (law degree) from Boston University.
He said his experience helped him gain leadership and team-building skills.
"I worked as an accountant and lawyer for one of the largest accounting firms and one of the largest law firms in the world," Stuart said. "Most recently, I have headed up corporate services and tax for West Virginia's largest law firm (Charleston-based Steptoe & Johnson). I like to do big things and that's what I plan to do as U.S. attorney."
During 2017 and his first few months in office in 2018, Stuart said prosecutions are up for firearms and narcotics violators by as much as 370 percent and 80 percent, with overall cases up 50 percent.
In April, Stuart helped lead what he described as one of the biggest "takedowns" of drug traffickers in West Virginia history.
"More than 200 law enforcement professionals from every branch of law enforcement sought nearly 100 targets and, most significantly, the destruction of a drug supply network that was feeding heroin and fentanyl to the Huntington area. It was a tremendous day for the people of West Virginia," Stuart said. "In addition to dozens and dozens of arrests in Huntington we had arrests in Detroit, one in Canton, Ohio, and two in Jacksonville, Florida, all without a shot being fired.
We seized enough fentanyl to kill more than 250,000 people," he added. "Getting that off the street was critical."
Stuart said drug addicts aren't the enemy.
"In my press conference following the raids, I spoke directly to addicts urging them to seek help and treatment, not tomorrow but today," he said.
Stuart said he has made combating the opiate crisis in the West Virginia area a centerpiece of his efforts.
"The drug epidemic is the great scourge of our time," he said. "Most West Virginians didn't pick their circumstance their circumstance was dictated to them ... economic crisis … and a devastating drug crisis. In the most wonderful state with the most wonderful people it's tragic. I truly believe that the future of West Virginia is one of prosperity but it won't be easy, we have to expect more and demand more. We have to dictate our future rather than having it dictated for us."
Bill Bissett, president and CEO of the Huntington Regional Chamber of Commerce, said Stuart deserves credit for helping the state turn a corner on its challenges.
"As a good friend of mine, I'm thankful that Mike will be sharing his thoughts with us at our annual dinner," he told the The Record. "He brings both enthusiasm and energy to his new role and we appreciate what he's doing to make a positive difference here in Huntington."
To register for the Huntington Regional Chamber of Commerce annual dinner call 304-525-5131.0