Three out of five State Supreme Court justices last week declined to expand West Virginia's products liability law and refused to hold a brand-name drug manufacturer responsible for harm allegedly caused by a generic drug made and sold by another company.
The decision came in response to a certified question from the Fourth Circuit Court of Appeals as to whether or not West Virginia law recognizes "innovator liability" and permits a claim of failure to warn and negligent misrepresentation against a branded drug manufacturer for a drug produced by a generic manufacturer.
"We find that a consumer allegedly injured by a generic drug cannot bring a strict liability failure-to-warn claim against the brand manufacturer who did not manufacture that drug," Judge Allen Loughry wrote in the majority opinion for the McNair v. Johnson & Johnson case, which was joined by Justices Menis Ketchum and Beth Walker. "We, likewise, find that a negligent misrepresentation claim against a brand manufacturer for injuries allegedly caused by a generic drug is not viable under our products liability law."
Plaintiffs Kimmy and Larry McNair filed suit in Kanawha Circuit Court in 2012 against Johnson & Johnson subsidiary Janssen Pharmaceuticals, alleging that Kimmy had developed acute respiratory distress (ARDS) after ingesting the generic drug levofloxacin, manufactured by Dr. Reddy's Laboratories Limited.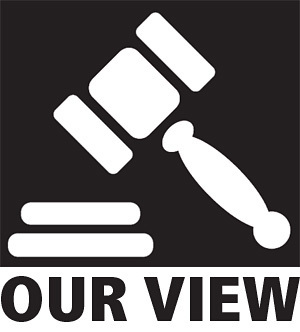 Janssen originally trademarked and sold levofloxacin under the brand Levaquin. The warnings on its product label, which did not mention ARDS, were subsequently used by generic manufacturers of levofloxacin. Because the Food and Drug Administration does not allow generic drug manufacturers to change those warnings without permission, the U.S. Supreme Court has ruled that makers of generics cannot be sued.
Whence the effort of plaintiffs attorneys to saddle brand-name manufacturers with responsibility for generics made by their competitors.
This decision should help stifle that effort. Expanding liability for generic drugs to companies that don't make them would have disastrous effects, stifling innovation, increasing the costs of brand-name medicines, and encouraging expansion of liability in other fields.
Kudos to the Court.