Three customer complaints – about a nominal environmental fee included in their contracts when they rented U-Haul trucks – have morphed into a class action suit.
We're talking about five dollars or less per person. Did any of the three persons challenge the fee at the time of rental or later ask for a refund? Apparently not. It must not have bothered them enough at the time to do the simplest and most obvious thing.
No, it seems to have been an afterthought. Maybe they stewed for months over that extra dollars they'd ponied up voluntarily. Maybe they got so full of not-so-righteous rage that they just had to take it to court.
Or maybe their sense of grievance was inculcated by the attorneys representing them, who stand to make a lot more than the class members if and when a settlement is reached.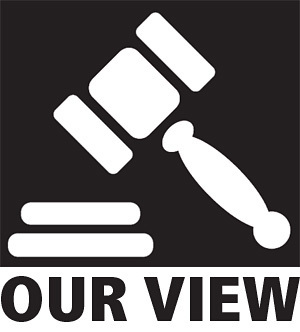 It's times like this that we need judges to intercede, and explain to the plaintiffs that their grievance is insignificant, doesn't belong in court, and is legally barred by the mandatory arbitration clause in the U-Haul contract they signed.
That's what would have happened in most of the other 49 states. But this is West Virginia, where a Kanawha Circuit Court judge denied U-Haul's motion to compel arbitration and our state Supreme Court rejected the company's request for a writ of prohibition.
Circuit Judge Joanna Tabit then approved the plaintiffs' motion to certify their claims as a class action, and our high court once again rejected the request for a writ of prohibition.
"The biggest problem with how our Supreme Court deals with class actions is that they insist on applying an old standard for certification that makes it almost a fait accompli that a class will be certified," argues Huntington defense attorney Marc Williams. "This hyper-liberal standard for certification makes us an outlier in comparison to how class certification is dealt with in the federal courts and in other state courts."
It's time to update our certification standards,