There's something to be said for catharsis, not that anyone looks forward to it. In fact, most people do everything they can to avoid it. But, like banging your head against the wall, it does feel better when you're through.
No one likes the idea of being dumped or fired, for instance, but life does sometimes get better after the fate you feared and tried so hard to forestall finally befalls you. More than a few people move on to better relationships and better careers and wind up wishing they'd lost that lover or that job a lot sooner.
Impeachment is another cathartic event, and not just for the person impeached. Except for partisan hacks, everyone involved in the process (including spectators) recognizes it as a grave last resort and finds it unsettling. Like other catharses, however, it can have salutary long-term results.
That's the silver lining that Indiana University law professor and judicial ethics expert Charles Geyh sees in the ever-darkening cloud surrounding West Virginia Supreme Court Justice Allen Loughry.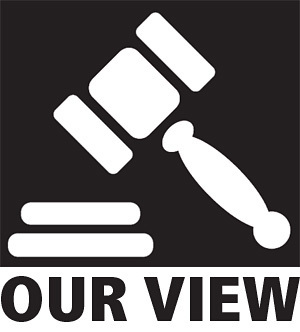 "I think that, on one hand, every day he stays in office is a travesty," Geyh confides. "But, on the other hand, there is some value to dusting off the machinery to help preserve the checks and balances. Showing everyone that impeachment is a good and valuable tool to use when necessary isn't a bad thing."
Loughry's cloud consists of a 32-count Statement of Charges filed against him by the Judicial Investigation Commission for violations of the Code of Judicial Conduct, suspension without pay by the state Supreme Court, calls for his resignation from Gov. Jim Justice and legislative leaders of both parties, and indictment by a federal grand jury on 22 counts involving lying to federal agents, witness tampering, and mail and wire fraud. Plus, possible million-dollar fines and lots of prison time if convicted on the federal charges.
Impeachment proceedings begin in the Legislature this week.
The catharsis is coming. In the long run, we may all be better off.