Illinois-based ECP Incorporated has supplied a variety of industrial-grade car care products to automobile dealers throughout the United States, Mexico, Canada, and South Africa for half a century. (ECP stands for "Entire Car Protection.") One of its more popular products is the Rid-It Deodorizing Kit, which consists of a tin containing foil-wrapped chlorine tablets.
A PDF on the company's website explains how the kit is to be used. "Directions: Under optimal temperature conditions, prepare vehicle for kit according to specifications on the direction sheet. While wearing glove, remove tablets from foil and place in tin. Add water to the black fill line, exit the vehicle and let run for one hour. Always refer to the direction sheet for specific instructions."
An ECP safety data sheet warns that the chlorine dioxide produced by the added water is corrosive, harmful if inhaled, and irritating to the skin, eyes, and respiratory tract. "Coughing, headaches, labored breathing, nausea, shortness of breath, [and] pulmonary edema" may result from inhalation.
On June 28, 2016 when he interacted with an employee who had been deodorizing a car on the dealership lot, Hurricane Chevrolet General Manager Frank McClung must not have been aware of the proper handling protocols for Rid-It.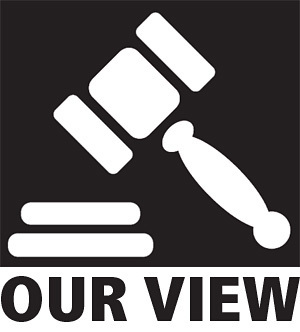 According to a lawsuit he and his wife filed in Putnam Circuit Court against ECP and a Cincinnati-based distributor of Rid-It on the eve of the second anniversary of the incident (June 27, 2018), McClung inhaled the chlorine dioxide and was "overcome with the substance and lost consciousness."
McClung's co-workers "called Poison Control and were advised to place a cold wet washcloth to … McClung's nose and mouth," the complaint continues. When he regained consciousness, McClung "struggled to breathe and was transported by a co-worker to the emergency room at Charleston Area Medical Center," where he was diagnosed with respiratory distress and admitted.
No one would want to go through what McClung went through, but few of the myriad users of Rid-It ever have – which belies his claim that the product was unsafe and lacked instructions for proper use.