More than $40,000 spent on "working lunches" during a five-year period. More than $100,000 spent framing photographs and artwork. More than $1.5 million spent renovating justices' chambers, one third of which went to Robin Davis' office alone.
Those were just some of the questionable expenditures and practices of our state Supreme Court justices that were reviewed last week during impeachment hearings conducted by the House Judiciary Committee.
Delegates also reviewed Justice Allen Loughry's use of state vehicles to attend book signings for his laughingly ironic 2006 book on political corruption in West Virginia, as well as his use of a state vehicle to attend his father's hearing before Magistrate Court in Tucker County in 2014 – and whether or not his presence at that hearing constituted an exertion of his influence as a supreme court justice.
Loughry's ability to exert influence has diminished considerably over the past few months, what with the Judicial Investigation Commission filing a 32-count Statement of Charges against him, the state Supreme Court suspending him without pay, the governor and legislative leaders calling for his resignation, and a federal grand jury indicting him on 22 counts of lying to federal agents, witness tampering, and mail and wire fraud.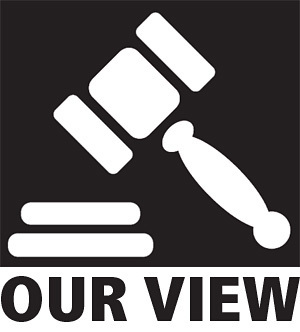 And now, impeachment hearings.
Last Thursday, former Court Administrator Steve Canterbury testified during those hearings about Loughry's cavalier use of state vehicles, courthouse furniture that migrated to Loughry's home, and the $32,000 couch Loughry purchased for his chambers to replace the one that went to his house.
According to Canterbury, Loughry jokingly threatened to saddle him with responsibility for the purchase of the couch if its exorbitant cost ever became public.
"I think he's dishonest," Canterbury said of Loughry. "I don't think he has the temperament to be a justice or to be in charge of hiring people."
Whether he has the temperament or not doesn't matter anymore. His days as a justice will soon be over, and then he'll have plenty of time to work on an autobiographical sequel to his book.