Justice Allen Loughry is not the only one under scrutiny during the House Judiciary Committee's impeachment proceedings. Justice Robin Davis' "questionable behavior" has prompted one legal reformer to recommend additional lines of inquiry.
"After a thorough review of the documents from the investigation conducted by the Secretary of State's office, we believe there are serious unanswered questions regarding the connections between Supreme Court Justice Robin Davis and Michael Fuller," declares Roman Stauffer of West Virginia Citizens Against Lawsuit Abuse.
"Kanawha County Prosecutor Chuck Miller wrote in a letter to Secretary of State Mac Warner that the evidence shows that offenses and violations of the law likely occurred," Stauffer adds. "The House Judiciary Committee has the authority and responsibility to investigate these matters since others have ignored serious ethical questions and alleged criminal activity."
In 2014 ABC's World News Tonight and Nightline aired a story headlined: "Lear Jet Justice in West Virginia? A 'Circus Masquerading as a Court.'"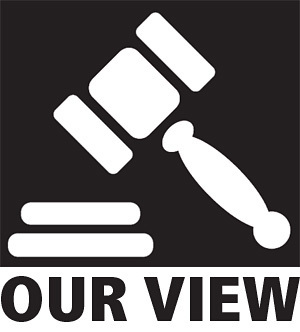 The story focused on a multimillion-dollar judgment against a West Virginia nursing home, awarded to the McHugh Fuller Law Group of Hattiesburg, Mississippi, and later upheld by our state Supreme Court, with a majority opinion written by Davis. Firm principal Michael Fuller previously had purchased a million-dollar jet from her husband.
Having failed to recuse herself, Davis claimed ignorance of the jet sale when it came to light – and ignorance of the $35,000+ in contributions that Fuller and colleagues had made to her 2012 re-election campaign.
The Daily Caller subsequently reported that Fuller also had arranged for donations made to Davis' re-election campaign through straw donors. (Making and receiving contributions in the name of another person are both crimes, as are making and receiving contributions in excess of a legal limit.)
"As long as Justice Robin Davis sits on our state's highest court and refuses to answer questions about her relationship with Michael Fuller, this cloud of questionable behavior will follow her," Stauffer warns. He's right.
Meanwhile the House Judiciary Committee has recommended 14 articles of impeachment to the House of Delegates for a variety of charges against the four remaining Supreme court justices including Davis.
Loughry already is off the payroll. Will all of them be joining him soon? And if so, who appoints the replacements? What a scandal this has become.