"Sure, we were jaywalking, but did you notice we were doing it in a conga line?"
"Perjury, smerjury. That was some story, eh?"
"Whether or not I stuffed all those live lobsters down my pants and walked out of the seafood store without paying for them, my bouillabaisse was amazing!"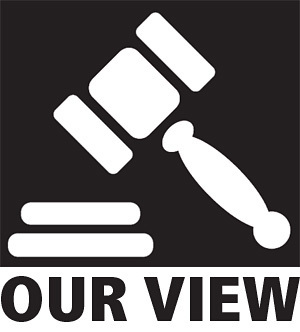 We know how District Attorney Hamilton Burger of the Perry Mason TV show would react to self-serving but non-exculpatory statements like these. "Incompetent, irrelevant, and immaterial," he'd say, and the judge would agree: "Objection sustained."
Like their TV counterparts, real-live judges reject such obvious ploys, suspended West Virginia Supreme Court Justice Allen Loughry included.
Loughry, however, is not above trying to use such lame tactics on his own behalf – laboring, apparently, under the false impression that he is way more clever than he really is and that all the other law enforcement officials he interacts with are way less clever than they really are.
He's wrong on both counts, of course, and that's why he's in the bind he's in – and why two assistant U.S. attorneys are calling him on his sophomoric dissembling.
They filed a motion last month to preclude Loughry from introducing "self-serving, exculpatory statements" during his criminal trial, such as touting his "abiding love" for
West Virginia.
"These are but examples of possible character traits that defendant Loughry might try to offer at trial," the two attorneys warned. "The United States seeks to avoid having inadmissible evidence even solicited."
Judge Loughry was indicted in June on 22 counts, including using his office for private gain, lying to federal agents, witness tampering, and mail and wire fraud.
As a judge, one would think that he knew what he did was wrong and that the excuses he's made for himself since are beneath the office.