"Our forefathers in establishing this Country, as well as the leaders who established the framework for our State, had the forethought to put a procedure in place to address issues that could arise in the future; in the ensuing years that system has served us well."
So begins the state Supreme Court smackdown on impeachment proceedings in the House of Delegates.
"What our forefathers did not envision is the fact that subsequent leaders would not have the ability or willingness to read, understand, or to follow those guidelines," the ruling continues. "The problem we have today is that people do not bother to read the rules, or ... they decide the rules do not apply to them."
Last Thursday, the West Virginia Supreme Court granted (recused) Chief Justice Margaret Workman's petition for a writ of mandamus, thereby prohibiting the Senate trial set to follow her impeachment in the House of Delegates.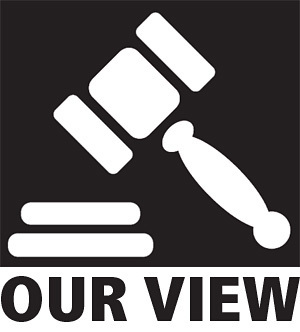 And the next day, former Justice Robin Jean Davis asked to have that ruling expanded to include her impending impeachment trial. On Monday, that's exactly what happened.
The high court (composed of five acting justices) agreed with Workman's contention that the three Articles of Impeachment naming her violate the separation of powers doctrine, and that the state Senate lacks jurisdiction over the claims made in those articles.
"Fundamental fairness requires this Court to review what has happened in this state ... when all of the procedural safeguards that are built into this system have not been followed," Acting Chief Justice James Matish wrote in the majority opinion. "In this case, there has been a rush to judgment ... without following all of the necessary rules.
"This case is not about whether or not a Justice of the Supreme Court of Appeals of West Virginia can or should be impeached; but rather [that] it must be done correctly and constitutionally with due process. We are a nation of laws and not of men, and the rule of law must be followed."
Matish warned: "If we do not stop the infighting, work together, and follow the rules ... we will destroy ourselves."
That's a warning all should heed.