It's safe to assume that the members of our House of Delegates were taught a simple lesson numerous times while growing up: If a thing is worth doing, it's worth doing well.
Given that impeachment of state Supreme Court justices is one of the most consequential acts that our representatives could ever consider, you'd think they would make every effort to ensure that they did it well. Dot all the i's, cross all the t's, etc.
Who would invest all that time, money, and psychic energy without first reviewing the rules for such a procedure and then following them closely, so as not to jeopardize the outcome, do a disservice to all the participants (and to the state of West Virginia), and look foolish in the end?
Our representatives would, and did.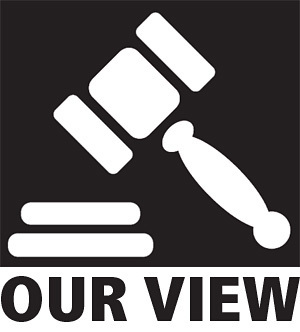 "The West Virginia House of Delegates impeached the entire Supreme Court of Appeals of West Virginia for maladministration," said Delegate Isaac Sponaugle (D-Pendleton). "House Republican leadership did not follow the Rules of the House of Delegates and proceeded to commit maladministration themselves.
"The irony of the current state of affairs in West Virginia speaks for itself – what a mess! The House should impeach itself for maladministration, but the odds are that would get botched too with this leadership."
Earlier this month, our acting state Supreme Court ruled that Chief Justice Margaret Workman's impeachment trial should not take place, noting that the House of Delegates had violated proper procedure by failing to pass a full resolution adopting the articles of impeachment and omitting findings of fact from those articles.
Now the Court has ruled that the impeachment trials of convicted and suspended Justice Allen Loughry and retired Justice Robin Jean Davis also should not take place.
"What a mess!" is right.
Gov. Jim Justice should call the House back into special session and tell the Delegates to try again – and get it right this time.