Though they might ordinarily affirm the maxim that justice delayed is justice denied, our three convicted, suspended, and/or retired state Supreme Court justices seem none too eager to have justice applied to them. Perhaps they're in no hurry and don't mind waiting.
Former state Supreme Court Justice Menis Ketchum resigned from the court in July before all of its sitting members were named in Articles of Impeachment. Ketchum got caught using a state-owned vehicle and a state-issued gas card for golf trips to Virginia and pled guilty in August to one federal charge of wire fraud. He was scheduled to be sentenced on Dec. 6, but that event has now been postponed until Jan. 30.
The sentencing for convicted and suspended state Supreme Court Justice Allen Loughry is currently scheduled for Jan. 16, but his attorney has moved for a new federal trial. Loughry was convicted last month on 11 counts of mail and wire fraud, witness tampering, and lying to federal agents.
Meanwhile, the impeachment trial of former state Supreme Court Justice Robin Davis has been put on hold, and the resolution of her federal claim that impeachment violated her constitutional rights has been postponed.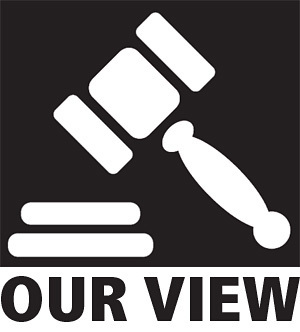 Davis filed her federal lawsuit Sept. 26, naming Gov. Jim Justice, the delegates who voted for her impeachment, et al. as defendants. A month later, Davis and the defendants filed a proposed joint stipulation extending the deadline for the defendants' response. If approved, that deadline will be pushed back to Dec. 10. Davis will then have until Jan. 18 to submit her response.
"Proceedings currently ongoing (or that may soon be initiated) in the Supreme Court of Appeals of West Virginia and/or the West Virginia Legislature have the potential to significantly impact the resolution of the legal issues presented in this case," the proposal states, concluding that there is "no immediate need for this litigation to proceed until further clarity emerges from an appropriate state body."
This could drag on and on, and that would be an injustice for the people of West Virginia.