Is he gone yet? Has he finally left?
Yes, Allen Loughry, the convicted and suspended state Supreme Court justice who looked like he'd never leave, is finally gone – from the Court, at least – but he's liable to dominate headlines in state and local media for months to come.
"I hereby resign my position as a justice on the Supreme Court of Appeals of West Virginia at the close of business on November 12, 2018," Loughry announced in a letter to Gov. Jim Justice that was dated last Friday and received by the governor on Saturday.
Monday, Nov. 12, coincidentally, was the day before new impeachment proceedings against Loughry were scheduled to begin, the propriety of the first ones having been challenged. His last-minute resignation would seem to make a repeat of that debacle unnecessary.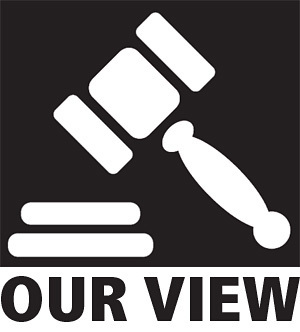 Loughry was convicted on 11 counts of mail and wire fraud, witness tampering, and lying to federal agents. His sentencing is currently set for Jan. 16, but his attorney has moved for a new federal trial. If that motion is denied, sentencing will proceed as scheduled, two days after Loughry's appearance before the state Judicial Hearing Board on Jan. 14.
The author of a book on political corruption in West Virginia, Loughry was the justice with the most articles of impeachment directed against him personally. Those articles focused on his transference of state property from the Capitol to his home, his use of state computer equipment at home, his use of state vehicles for unofficial purposes, and his lying under oath during testimony before the House Finance Committee.
Gov. Justice had urged Loughry to resign, hoping to avoid further unpleasantness in the political arena and additional injury to the state's already-sullied reputation.
"What I hate about it more than anything is it puts a national eye on West Virginia that's not good," Justice said. "[I]t has hurt West Virginia. And every day it hurts us until it's over."
It's not over yet, but Loughry's resignation is a step in the right direction.