Prior to his recent retirement, 79-year-old Big Jim Hatfield had been Mingo County Clerk for 16 years. He assumed the position in 2002 at the age of 63, right about the time most people are retiring. Prior to that, he was a county commissioner and deputy sheriff. He is well known throughout Mingo County and the rest of southern West Virginia.
In short, he's served the county for a long time and probably has pension benefits to fall back on, courtesy of West Virginia taxpayers. If he's lucky, those benefits could be augmented substantially by a settlement with the Mingo County Board of Education, also funded by us the people.
Hatfield has filed a lawsuit against the board in Mingo Circuit Court for injuries he allegedly suffered on Nov. 26, 2016 at a Class AAA high school football playoff game at Mingo Central High School between the home team Miners and the visiting James Monroe Mavericks.
No, Big Jim wasn't injured on the field. He was there as a spectator. It was in the parking lot after the game that he got injured.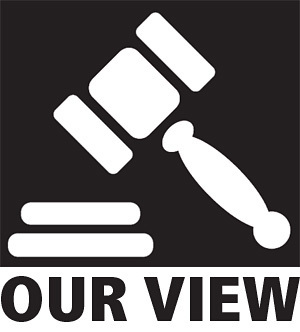 Big Jim alleges he tripped over a rock on the way back to his car. It may haves been the same rock that was there when he safely crossed the parking lot to enter the stadium, but on the way it allegedly caused his tumble.
Big Jim is seeking compensatory damages, pre-judgment interest, attorney fees, etc. We think he's gotten enough taxpayers money already.