"Whoa, dude, have you ever used the restrooms at Mickey D's? They're awesome!"
"Seriously? The ones at KFC are way better."
"Get out! DQ has the best lavatories. Oversized stalls, three-ply tissue, top-of-the-line hand driers. ..."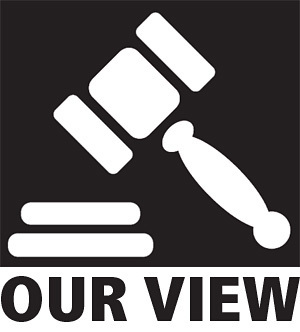 There's a debate that never happened, and never will. Nobody prefers public restrooms in fast food restaurants, nobody uses them unless they have to, and nobody reviews them on Yelp.
If you're like most people, and it's not an emergency, you'll use the facilities in your office building after lunch or wait until you get back home.
There are worse places you can go, of course – such as the dank, dingy, and dimly-lit un-watering holes of low bars and rustic service stations – but patrons of fast food restaurants have no right to expect the pristine conditions of a private club powder room.
Bear in mind that the restrooms at fast food restaurants may be the first resort of persons living on the street and that people who actually do have homes may not, when they're out and about, be as scrupulous in personal hygiene or as considerate of those who follow.
With that said, you still wouldn't expect to find a used hypodermic needle on the sink of the restroom at a Taco Bell in St. Albans, as allegedly happened to Lance Jude just over two years ago.
Jude is now suing Taco Bell for negligence, claiming that he punctured his skin on that needle while washing his hands and suffered physical injuries as a result, incurring medical expenses and losing wages in the process.
Assuming the needle wasn't planted there, you have to wonder how Taco Bell employees could have prevented some other patron or non-paying person from leaving it behind, or be discovered in time to harmed no one else.
A full-time attendant in the restroom? A video monitor?
Hey, Jude, let it be.