"Congress shall make no law respecting an establishment of religion, or prohibiting the free exercise thereof. ..."
Though the First Amendment protects our right to follow our faiths, courts have often misinterpreted it to justify restrictions on religious freedom.
Our Founding Fathers meant to encourage religion, not discourage it, but they wanted to prevent the federal government from favoring one denomination over another.
The Northwest Ordinance, approved by Congress in the same year as the Constitution, specifically calls for the encouragement of "schools and the means of education" in order to promote "religion, morality, and knowledge," which are said to be necessary to "good government and the happiness of mankind."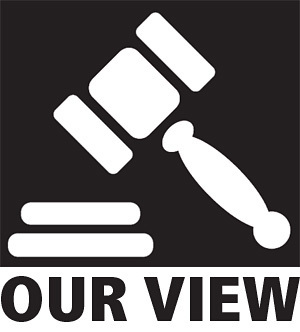 In his Farewell Address, President George Washington, declared "religion and morality" to be "indispensable supports" leading to "political prosperity."
While it does not prohibit the encouragement of religious belief and morality, the First Amendment does prohibit an establishment of religion – that is, the creation of an official state church. The prohibition originally applied solely to the federal government, as some of the first states had established religions when they ratified the Constitution.
A lawsuit seeking to force the state of Maryland to tear down the memorial cross in Bladensburg that honors World War I veterans is just one of the latest examples of the perverse effort to turn the First Amendment on its head and use it as a foil against faith.
Public officials who understand and respect the Constitution are fighting back. West Virginia Attorney General Patrick Morrisey is leading a group of 30 states in urging the U.S. Supreme Court to overturn a lower court ruling against the cross.
"We owe a great deal of gratitude to the brave men and women who sacrificed everything for our country," Morrisey said. "Honoring their sacrifice with memorials that include religious symbols does not violate the U.S. Constitution and is one of many freedoms these men and women fought to preserve."
That's exactly right, and it's time to stop worshipping at the altar of political correctness.