When ordinarily profligate lawmakers suddenly cite budgetary concerns as their reason for voting against proposed legislation, it's hard not to be skeptical.
Opposition to the long-running effort to establish an intermediate appellate court in West Virginia is a perfect example of this strange phenomenon of big spenders suddenly morphing into penny pinchers.
Former Gov. Joe Manchin's Independent Commission on Judicial Reform recommended establishment of such a court ten years ago. The idea has widespread support among West Virginians anxious to improve our state's economy by making our business climate
friendlier to local companies and more attractive to out-of-state companies that might consider relocation or expansion here.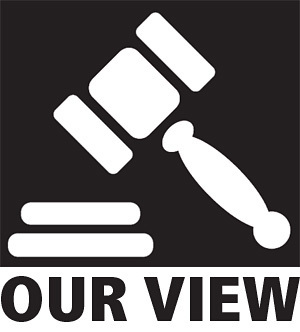 West Virginia is one of only nine U.S. states lacking an intermediate appellate court. A bill to establish one was introduced in the state Senate last year, but never made it to the governor's desk. A similar bill was introduced again this year.
Again, expressions of concern about the costs involved are coming from sources not generally known for fiscal frugality.
This year, though, an alternative is being offered that may tamp down enthusiasm for the additional court. A bill codifying the state Supreme Court's rule guaranteeing appeals as a matter of right has passed the House of Delegates by a unanimous vote and is headed for the Senate.
"In 2010, the West Virginia Supreme Court implemented revised appellate rules that addressed the concern that automatic right of appeal did not exist in West Virginia," said Stephen New, president of the West Virginia Association for Justice, a state trial lawyers group.
"The bill codifies this important rule and ensures that automatic right of appeal will be protected for our citizens," New said. "More importantly, it guarantees that right without expanding the size of state government or wasting tax dollars on a proposed intermediate court that West Virginia does not need."
This alternative bill seems like a step in the right direction. Whether or not it obviates the need for an intermediate court, however, is debatable – and should be debated.