Say, didn't the state Legislature eliminate third-party bad-faith claims nearly 15 years ago? Yes, they did, way back in 2005.
The Legislature preserved first-party bad-faith claims to protect the interests of insured parties whose providers balk at fulfilling their obligations to their customers, but eliminated third-party bad faith claims because of flagrant abuses by plaintiffs attorneys trying to attach deep-pocketed insurance companies to claims against other defendants.
This well-warranted reform disgruntled plaintiffs attorneys who'd been exploiting third-party claims – which they've since tried to reestablish in practice, if not legislatively.
This may be what the law firm of Bailey & Wyatt is trying to do now with its $4.5 million lawsuit in Monongalia Circuit Court against Dyer Insurance Group and Liberty Mutual Insurance Company.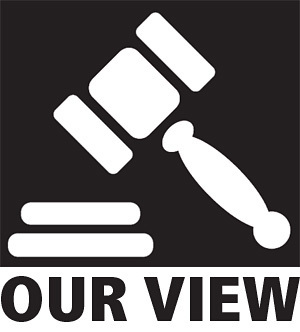 It follows a previous suit alleging that Dyer and its insurer, Liberty Mutual, failed to compensate Cheat Lake Marina for a catastrophic loss it sustained in 2015.
Last summer, a Monongalia County jury decided that suit in the marina's favor with an award of $302,000. Soon after, Bailey & Watt filed a motion for Hayseed's Damages of more than $100,000, which was granted by the court.
Then came the $4.5 million suit.
"Liberty Mutual caused Dyer to continue upon a course of pursuing vexatious litigation tactics," this latest complaint contends, arguing that the two defendants "conspired together by concerted action to accomplish an unlawful purpose, by unlawful means, to injure the plaintiff."
The Bailey & Wyatt attorney argues that "Liberty Mutual cannot hide behind Dyer and claim it is a third-party insurer to the loss sustained by the plaintiffs when they worked in concert with Dyer to deny the plaintiff's right to recover, force the plaintiffs into a vexatious and mean-spirited litigated trial, refuse to obey court orders directing payment of attorney's fees and costs, refuse to negotiate in good faith and otherwise violate the rules governing the performance of insurance companies in West Virginia."
In short, if you want to make a third-party bad-faith claim, just say the third party's not a third party.