During its two-year partnership with the Social Security Administration, the Cooperative Disability Investigations Unit of our state's Department of Health and Human Resources has uncovered and rejected numerous fraudulent disability claims and saved West Virginia taxpayers millions of dollars.
"A responsible government, accountable to its citizens, cannot condone such thievery," says Attorney General Patrick Morrisey, whose office has participated in the investigations. "It must attack waste, fraud and abuse at every level, and our effectiveness in rooting out more than $14.3 million in disability fraud proves the success we can have in fighting Medicaid fraud."
Morrisey thinks the recovery effort could be even more effective if its operations were shifted from DHHR to the attorney general's office.
"Right now, 43 states have their Medicaid Fraud Control Units under the attorneys general," Morrisey notes. "This is not a controversial idea. It just makes sense to make this change."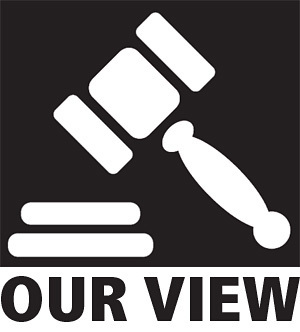 And that's what Senate Bill 318 would do, if it makes its way through the legislature and receives the governor's signature.
"My office has a proven track record of success in combating disability and consumer fraud," Morrisey boasts. "Our office will focus that same energy in combating Medicaid fraud, the result of which can lead to a more competitive tax code and greater economic development to help West Virginia reach her full potential."
Should an agency that distributes nearly $4 billion in Medicaid benefits each year in West Virginia be in charge of investigating fraud against itself? Morrisey thinks not.
"If one department is going to be spending such a significant portion of the state budget, it certainly makes a lot of sense to have a completely separate entity take a look at that and analyze the expenditures," he says. "I think that alone, a fresh pair of eyes on a variety of issues, could result in savings."
As the advertisers say, "Pay more, what for?" If we can save money by passing Senate Bill 318 and at the same time protect benefits going to legitimate claimants, let's do it.