"The last thing that we need in campaigns is more negative mailers and commercials," declared Democratic state Delegate Cindy Lavender-Bowe of Greenbrier, expressing her opposition to the campaign finance reform measures contained in Senate Bill 622.
Her comment sounds so sensible, so obvious. Like many apparent truisms, however, it's arguably not even true.
After all, there are at least two aspects of every campaign: the case the candidate makes for himself and the case he makes against his opponent. The first is inevitably positive, the second inevitably negative – though not necessarily mean-spirited.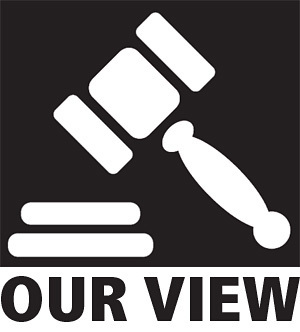 "I am the superior candidate for these reasons. My opponent is the inferior candidate for these." That's the gist of every political campaign, however the pro and con are balanced.
Pointing out deficiencies in one's electoral opponent provides a valuable public service.
Some candidates exaggerate their pluses and their opponents' minuses, and some lie outright about everything, but any voter who doesn't know that and judge accordingly shouldn't be voting.
In short, it might be more accurate to say that the last thing we need in campaigns is fewer negative mailers and commercials. It might be more accurate to say that we need more honest criticism of candidates by their opponents – and by other knowledgeable persons and groups, including media.
Lavender-Bowe wasn't the only Democrat to express opposition to the bill with a seemingly obvious comment.
"This bill should not have been a priority for the West Virginia Legislature when our state faces so many other issues that need and deserve our attention," Delegate Andrew Byrd of Kanawha opined.
So, no campaign finance reform bills until everything else gets fixed? Is that it?
"This bill does nothing to repair roads or employ people in my home county," said Delegate Joe Canestraro of Marshall. Maybe because it wasn't meant to?
Anyone running against these delegates in the next election should quote these comments and ridicule them. That, of course, would be negative campaigning.