It's many a boy's fantasy, the subject of countless teen movies, but it's rarely realized – and almost never ends well.
In the fantasy, and the movies that commercialize it, it always turns out that the hot teacher the boy is fantasizing about, though ten or 15 years his senior, is also interested in him as well – and willing to provide private sex-ed tutorials after school.
Young boys are ill-equipped to reject such offers, which is why the adult partner in the pairing is the one that should be held accountable for taking advantage of the youth, no matter how willing the latter might be.
What was 28-year-old teacher Elizabeth Harbert thinking when she began having a sexual relationship with a 14-year-old student at Bridge Street Middle School in Wheeling back in 2005? She wasn't thinking, and neither was he, but her marriage was on the rocks and he was a fatherless kid with a drug-addicted mother – and the next thing you know, he was living with her and she'd been appointed his guardian.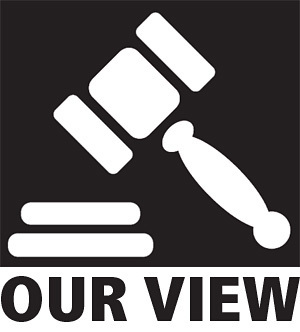 Elizabeth Harbert and her student/ward/lover Christopher Birch remained together for 14 years and now have several children, the youngest of whom was conceived when Birch was 16.
Birch is now the age that Harbert was when the relationship began and has come to the realization that he was never a willing participant in it, that Harbert took advantage of him, that he missed out on most of the memories of a normal adolescence, and that more than one adult in the public school system had reason to know what was going on and should have intervened on his behalf. He has filed suit in Ohio Circuit Court against Harbert, the Ohio County Board of Education, et al.
Harbert strongly denies the allegations.
It's clear from the increasing prevalence of such cases, that our licentious culture is getting toxic.