"We ask that you become familiar with and abide by the rules below and view the Sky Zone rules video and signage in park and at the Safety Zone. Remember, stay in your comfort zone. Do not attempt any activity, flip, jump, or trick you don't think you can handle."
That's just some of the cautionary verbiage on the website of Sky Zone, the Charleston indoor trampoline park.
The comprehensive list of things never to do include the following no-nos: "land on your neck or head, ""attempt any skill or activity outside of your personal limitations, abilities, or skill level," "have anything in your mouth," "engage in horseplay of any kind," and "wear wet clothes."
Then there's this disclaimer: "Everyone that enters the Sky Zone court or activity zone must have completed and signed a valid Sky Zone waiver. Those under 18 must have it signed/completed by their parent, legal guardian, or someone with power of attorney."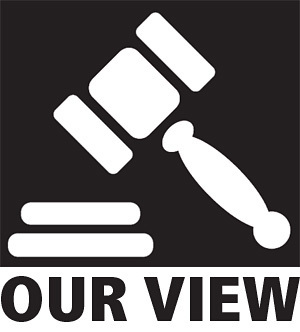 Whether the then-underage son of Tabbatha Perdue followed these guidelines or not, we don't know, but the suit his mother recently filed in Kanawha Circuit Court against Sky Zone for an injury her offspring allegedly suffered there a year ago suggests at the very least that "B.P." violated the terms outlined in the disclaimer.
B.P. went to Sky Zone on April 2, 2018 as someone else's guest, having beforehand filled in an online release form indicating that he had his mother's permission, which may not have been true. The story goes that he broke both shins at the facility after doing back flips and landing off the trampolines.
Either B.P. had his mother's permission to go to Sky Zone and jump on trampolines or he didn't. If he didn't, then he lied on the online release form and misrepresented himself when he got to the park. If he did have his mother's permission, then his mother is lying in her lawsuit.
Maybe B.P. should man up and accept responsibility for his own actions, or maybe Mom should set a better example.