Four years ago, Republican U.S. Sen. Shelley Moore Capito co-sponsored a resolution disapproving of the Environmental Protection Agency's proposed Clean Power Plan regulations. Her objective was to "block the EPA's greenhouse gas regulations targeting existing power sources."
Capito described those proposed regulations as "a carefully crafted, precise, and very meditated assault on certain areas of the country. Policies that help some states and really hurt others. Policies that target states like West Virginia and North Dakota, where we produce some of the most affordable and reliable energy."
That same year, Capito introduced the Affordable Reliable Energy Now Act (ARENA) to "fight back against the assault on coal, and the broader threat to affordable, reliable energy nationwide."
But that was then, and this is now. Capito is now leading an economic assault of her own, seeking to empower the EPA to regulate a class of industrial chemicals used in everything from food packaging and aircraft wiring to water-repellent fabrics, pharmaceutical drugs and fire-fighting foam.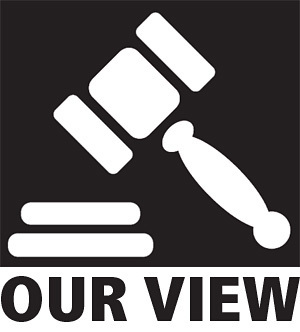 Like most chemicals never directly marketed to consumers, perfluoroalkyl and polyfluoroalkyl substances, known as PFAS, have unfamiliar names. You've never heard of them, but you rely on the products they make possible every day, including your refrigerator, automobile, air conditioning and iPhone.
The science shows PFAS chemicals, which have been studied at length by government bodies here and abroad, are completely harmless to humans. But that hasn't stopped opportunistic trial lawyers who are determined to make them the next asbestos, for their own financial gain.
Too many politicians and trial lawyers take a distorted approach to science: They target a chemical first and then find a reason to regulate or litigate against it.
Capito, surprisingly, is buying the trial lawyer line that, even though there is no actual evidence PFAS is harmless, the EPA should declare it "toxic" as a precautionary measure. Or because their names sound scary.
"Guilty until proven innocent" in the regulatory world has a pecuniary purpose. Namely, it gives trial lawyers an opening to sue every manufacturer in the country using PFAS and to extort "damages" – for themselves.
In most use cases, we are told, there exists no viable alternative to PFAS, which portends the real potential outrage here. In the end, banning PFAS would mean consumers would be deprived of their iPhones and pharmaceuticals; it would make air travel less safe and automobiles more polluting.
That won't happen. But so that lawyers can collect, consumers, like always, will pay.