Believe it or not, fried chicken once had bones in it. There are people alive today who remember that – and how they used to eat it carefully so as not to swallow and choke on the smaller bones, having a piece of white bread nearby if they did choke, so they could wad it up and swallow it to make the bone go down. More daring old-timers still eat chicken that way.
Don't they know it's dangerous? Haven't they ever heard of chicken tenders and chicken nuggets? Sure they have.
Tenders and nuggets have their place, and they're certainly safer and more convenient in some respects, if that's what you're looking for in food. But, if you're looking for flavor and the pure joy of eating, there's nothing like gnawing on a drumstick or a wing and sucking the last tasty bits off the bone.
Plus, there's an added benefit. Eating chicken with bones is a good way to teach yourself to pay attention to what you're doing so you don't hurt yourself, to slow down, enjoy your meal, and not bolt your food.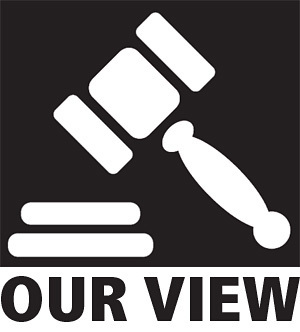 An argument could be made that people who eschew chicken with bones in favor of tenders and nuggets are more likely to choke. That's because people eating boneless chicken aren't expecting to find bones, but that doesn't mean they won't. In the course of the processing of boneless chicken, some bones or bone fragments may remain. Then the pieces are battered and fried and served to an unwary consumer who may be in for a surprise.
That's what Clarence Easley of South Charleston says happened to him when he bit into a chicken nugget at the Wendy's in Nitro a year and a half ago, and now he's suing the Wendy's franchisee in Putnam Circuit Court for the injury he allegedly incurred.
As British philosopher Herbert Spencer once observed, "The ultimate result of shielding men from the effects of folly is to fill the world with fools." Ain't it the truth!