"The biggest problem with how our [state] Supreme Court deals with class actions is that they insist on applying an old standard for certification that makes it almost a fait acompli that a class will be certified," attorney Marc Williams confided to The West Virginia Record last year. "This hyper-liberal standard for certification makes us an outlier in comparison to how class certification is dealt with in the federal courts and in other state courts."
According to Williams,"Federal rules are harder on what it takes to certify a class. In West Virginia, it's basically a rubber stamp." He points out that federal and most state courts tend to "require a more rigorous showing that there are not only common questions at play, but common answers to those questions."
Williams notes that the U.S. Supreme Court considers class certification improper "when individualized proof is required to make the case of liability." Nevertheless, "our [state] Supreme Court of Appeals has been reluctant to follow this clear trend. As a result, trial judges are very reluctant to deny certification, even when individualized proof drives the determination of liability."
A recent ruling from our state high court suggests that it may have overcome its reluctance and decided to get with the program, stiffening the standards for class certification.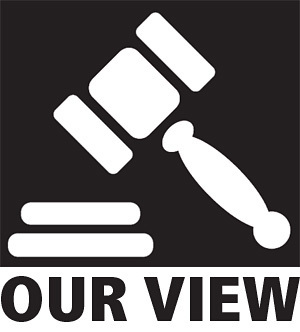 Last week, having concluded that Monongalia Circuit Court Judge Phillip Gaujot erroneously certified a class without first conducting "a sufficiently thorough analysis of the case to determine whether the commonality required for class certification … is present," the justices remanded the case back to Gaujot, instructing him to conduct that analysis and "craft a class definition consistent with such findings."
As counsel for one of the defendants in the proceedings, Williams praised the ruling.
"We're gratified that the Supreme Court of Appeals has unanimously held that the standards for class certification in state courts should be more in line with the federal courts," he affirmed. "It increases predictability for litigants on both sides."
Let's hope the trend continues. After all, who uses rubber stamps anymore?