"The proposed negotiation class should not be certified," Ohio Attorney General Dave Yost asserts at the conclusion of his five-page letter to U.S. District Judge Dan Polster, who's overseeing the multidistrict opioid litigation in Cleveland. "Certification runs afoul of our Federal system of government, ignores the role of the States, and usurps the parens patriae standing of the States," Yost argues. "It also will delay final resolution of the opioid litigation and impinge the ability of the states to resolve their claims on behalf of their residents."
Boom! Take that, Joseph Rice of Motley Rice, Jayne Conroy of Simmons Hanly Conroy, and all the rest of the pathological oligopolists in your elite MDL club.
Rice, Conroy, et al. insist that the proposed negotiation class is needed so cities and counties "can negotiate credibly and effectively, as a group seeking a common resolution." Otherwise, a lot of time and money will be wasted in lengthy litigation.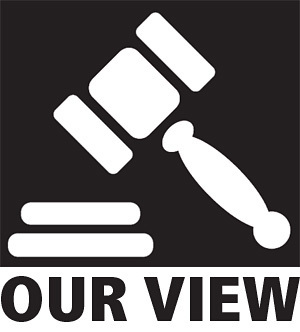 So, do we want justice or a quick jackpot for trial attorneys? The negotiation class leads to the latter. And, more important, it's unconstitutional and unfair. The states and their attorneys general are the parties empowered to protect the rights and welfare of their citizens.
As Yost explains in his letter to Judge Polster, "The suits filed by state Attorneys General are superior to the negotiation class proposed here. The states are permitted to pursue parens patriae claims. Political subdivisions are not. Fifty state Attorney Generals are better representatives of the people of their state (and the smaller political subdivisions) than private attorneys hired by the 51 largely urban cities and counties from only 30 states. The states are also better positioned to do good work with the settlement dollars. The distribution map available on plaintiffs' website demonstrates this. Distributing a few thousand dollars to local communities is meaningless. It is the pooled impact of coordinated expenditure of the settlement dollars on a statewide basis that can best resolve this statewide problem."
Nix the negotiation class. Let the AGs do their jobs.