What if Big Pharma is not to blame for the opioid crisis? What if it wasn't the big bad drug companies that created and exacerbated the problem, but the politicians and government officials pretending to be the good guys?
Guys like Joe Rannazzisi, who, as director of the federal Drug Enforcement Administration's Office of Diversion Control from 2005 to 2015, was in charge of regulating opioids and continually increased opioid quotas for pharmaceutical companies.
The number of registrants allowed to prescribe and dispense opioids grew 45 percent under Rannazzisi, and the quota for hydrocodone increased from 37,604 to 99,625 kilograms while the quota for oxycodone went from 50,490 to 137,500 kgs.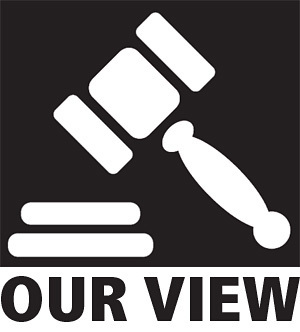 During his tenure as ODC director, Rannazzisi habitually refused to respond to inquiries from drug companies about suspiciously large orders.
"So if a distributor came to you in (2007-2010) and said, 'We … can't tell if this order is legitimate or suspicious,' DEA would refuse to answer?" Rannazzisi was asked at a deposition this year.
"It's DEA's policy that they do not advise when to ship or when to file a suspicious order," Rannazzisi responded. "That's a business decision that, under the regulations, is maintained by the distributor."
Rannazzisi is now trying to blame the opioid crisis on the very companies he refused to provide guidance to, and whose alleged negligence he tacitly encouraged by continually increasing quotas. He's also earning big bucks consulting with plaintiffs lawyers suing those same companies. Though shirking his own responsibility for exacerbating the crisis and benefitting from his collaboration with attorneys seeking to profit from the ongoing litigation, Rannazzisi is being cast by the mainstream media as a heroic whistleblower and crusader for justice.
During an October 2017 episode of "60 Minutes," correspondent Bill Whitaker described Rannazzisi as "a no-nonsense principled man. He saw this crisis and wanted to stop it. What he zeroed in on was the distribution of the pills. So he started to put pressure on the distributors. And the distributors pushed back."
Yeah, sure. Tell us another one.