If insurance companies won't cover pre-existing conditions, why should supermarkets?
You didn't know supermarkets cover pre-existing conditions? Well, they don't, actually, but someone needs to explain that to Jennifer Thompson and Carolyn Foster.
Thompson and Foster, representing the estate of Sharon Ann Ward, have filed suit in Kanawha Circuit Court against Kroger, alleging that one of the company's supermarkets was negligent and responsible for the wrongful death of Ward.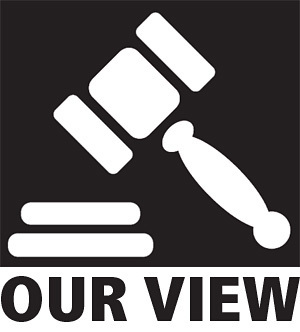 According to Thompson and Foster's suit, Ward, then 54, was shopping at the Hinton Kroger two years ago when she walked on loose tiles, tripped over a display and landed chest first on the floor, suffering chest contusions and injuries to her ribs, head, shoulders, arms and knees.
Ward died a few months later, but the injuries she sustained in her fall were not the cause of her death in and of themselves. It turns out that Ward suffered from chronic obstructive pulmonary disease (COPD), which is one of the leading causes of death in the United States, regardless of trips and falls.
Thompson and Foster contend that the injuries Ward sustained at the Hinton Kroger exacerbated her pre-existing disease. They claim she died from acute respiratory failure due to "complications and conditions that were directly and proximately caused by the traumatic injuries she suffered in this fall at Kroger."
Nice try. Falls never do anyone any good, especially older persons, but they don't make a targeted defendant responsible for pre-existing conditions. Kroger is not (and should not be held) responsible for the underlying illness that led inexorably to Ward's demise.
In fact, Thompson and Foster may have the situation backward. Persons suffering from COPD have long-term breathing problems that worsen over time, making once simple activities such as walking increasingly difficult. It could be that Ward's underlying condition contributed to her fall more than the loose tiles. Maybe she was having trouble breathing or was preoccupied with her physical discomfort and not paying attention to where she was walking.
Whatever the case, Kroger is not responsible for the disease that killed her.