Hoosiers, hillbillies, rednecks, and crackers – we've all been treated with contempt by our self-proclaimed superiors, and we've had enough. They think they're so smart and we're so dumb, but they overestimate themselves and underestimate us.
You don't have to live in a big city to be sophisticated. You don't have to go to some big-name university to be educated. We who live in so-called flyover country know more about life than the bicoastal condescenders will ever know, and we knew it by the time we were ten years old.
We know what's really important and valuable and what's not, and we know how to take care of ourselves in tough times. Wait 'til the power goes out for more than a week and we'll see who survives.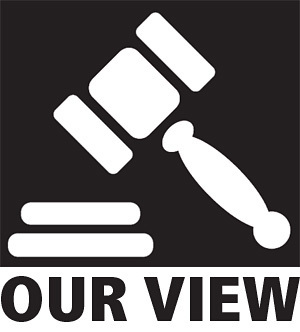 Pardon the rant, but how much longer must we endure these ridiculous stereotypes? Yeah, yeah, we all have bad teeth, wear overalls, go barefoot, and smoke corn cob pipes. How is that not a grotesque caricature? Are we the only parties exempted from the protocols of political correctness? Is it going to be open season on rural folk forever? From the "Ma and Pa Kettle" films to "The Beverly Hillbillies," "Green Acres" and "Deliverance," it's never let up.
And now there's "Dark Waters." Scary title, isn't it? Waters that are dark. Ooh, we wonder what's lurking beneath. We can't can't see because the waters are dark, but something's down there. What is it? Jumping Jehoshaphat, it's a homicidal hillbilly with a snorkel!
Actually, what is hidden is the political agenda behind the film. As West Virginia House of Delegates Majority Leader Amy Summers and colleagues noted in a letter to the U.S. House of Representatives, "We are glad Congress is looking into PFAS-related issues and we look forward to seeing what emerges from the federal legislative process. While delving into this important topic, we ask that you be aware that the PFAS-centered film 'Dark Waters' irresponsibly uses tired stereotypes about the people of West Virginia."
Agreed. Enough already.