The phrase "quid pro quo" has been bandied about lately, what with Democrats in the U.S. House of Representatives charging that President Trump offered one to the president of Ukraine. Trump, they claim, promised substantial foreign aid in return for the promise of an investigation into the possibly corrupt activities of Joe Biden's son, Hunter, while "serving" on the board of a Ukrainian gas company.
Never mind that a transcript of the phone call between Trump and his Ukrainian counterpart reveals no such thing. Never mind that a U.S. president is empowered – and, in fact, obligated – to expose corruption in our country's conduct of foreign affairs. Never mind that foreign aid should never be extended to any country without a reasonable quid pro quo attached.
Despite the recent demonization of the ancient Latin phrase, idiomatically translated as "tit for tat," a quid pro quo is a perfectly legitimate transaction, provided both parties make good on the agreed-upon exchange (and are not engaging in illicit activity while doing so). If the party giving his quid doesn't get the other party's quo, or vice versa, then the agreement has been violated and the cheated party has a legitimate grievance.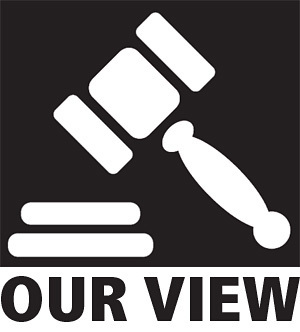 Two law firms that made such an agreement with a third firm have concluded that the latter did not hold up its end of the bargain and does not deserve the share of the settlement it was promised. U.S. District Court Judge Patti Saris, who's overseeing the case in Massachusetts, seems to concur.
Bailey & Glasser of West Virginia and Howard Law of California agreed to pay Brian McTigue of Washington-based McTigue Law 20 percent of the attorneys' fees from what wound up being a $10 million settlement last spring in a class action suit against Bank of New York Mellon, but now contend that McTigue did not do 20 percent of the work, as promised, and persisted in the "acrimonious and obstructionist approach to collaboration that Judge Saris had previously criticized."
Sorry, McTigue, no quo for you.