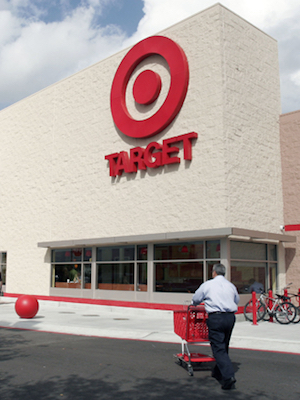 WHEELING—An Ohio County woman is suing Target Corp. over claims that it failed to pay her in a timely manner.
Plaintiff Carrissa Slack, on behalf of herself and others similarly situated, filed a class-action lawsuit on Jan. 8 in the Ohio Circuit Court against Target Corp. over claims that the defendant violated the West Virginia Wage Payment and Collection Act (WPCA).
Slack argues that Minneapolis-based Target, doing business in Kanawha County, took too long to pay her wages after she was involuntarily discharged on Nov. 30, 2015. Slack claims that Target had a duty to pay her wages owed in full by the next regular payday, and that when she received her paycheck on Dec. 8, 2015, the defendant by then had violated the deadline under WPCA guidelines.
Slack is suing for damages including punitive, pre- and post-judgment interest, and attorney fees and costs. She is seeking a trial by jury and is represented by Jonathan R. Marshall and Sandra Henson Kinney of Bailey & Glasser LLP, and Todd S. Bailess and Rodney A. Smith of Bailess Smith PLLC in Charleston. The case has been assigned to Judge James P. Mazzone.
Ohio Circuit Court Case number 16-c-7