In two weeks, the Fourth Circuit Court of Appeals in Richmond will hear arguments on former Massey Energy CEO Don Blankenship's appeal of his misdemeanor conviction for conspiracy to willfully violate mine safety standards.
"That conviction, coming after two deadlock notes and in the other circumstances of this case, merits close appellate scrutiny," Blankenship's attorneys argued in their motion, noting that "the conviction here was unfair and must be reversed because of erroneous legal rulings at trial that conflicted with clear precedent and permitted conviction notwithstanding manifest shortcomings in the government's prosecution theory and in its proof."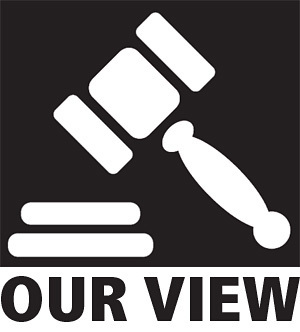 Blankenship was acquitted of three felony charges related to the Upper Big Branch mine explosion in 2010, but sentenced to a year in prison and assessed a $250,000 fine for the misdemeanor. He began serving that sentence in May, before his appeal was heard.
Blankenship considers himself a political prisoner and warns that what happened to him could happen to anyone. He describes himself as the poster child for "what is wrong with the American judicial system," charging that his case was "riddled with judicial misconduct."
Blankenship claims that the Mine Safety and Health Administration lied about the causes of the explosion. "But that lie was only the beginning," he says. "There was misconduct by prosecutors, judges, law clerks, and the FBI, as well as President Obama, Senator Joe Manchin, and the head of the Mine Safety and Health Administration.
"My case was overseen by a U.S. Attorney who wanted to be governor of West Virginia and planned to use my conviction to aid his campaign. The assistant prosecutor had a propensity for lying. And the trial judge was so determined to help the prosecution prevail that she allowed newspaper articles to be included as criminal evidence."
The overturning of Blankenship's conviction would communicate to our outgoing president and his allies that the rule of law still prevails in America and his fundamental transformation has failed.